The Fifth Annual World's Largest Sandbox
June 8, 2016 marked the fifth year that Canada's leaders played in the sandbox to help build a healthier generation of Canadians. To raise awareness about The Sandbox Project, Parliamentarians, media personalities, not-for-profit and industry professionals joined 70 local schoolchildren and families to build sand sculptures in the Fifth Annual World's Largest Sandbox on Ottawa's Sparks Street.
This year, in the spirit of resource sharing and teamwork, The Sandbox Project and the Smilezone Foundation joined together to build a newly accessible sandbox structure. For the first time, in collaboration with the Ontario Association of Children's Rehabilitation Services (OACRS) and the Ottawa Children's Treatment Centre (OCTC), the Fifth Annual World's Largest Sandbox features a raised sandbox component that ensured access for more kids.
Also at this year's event, winners of the first EduTOX Video Challenge were announced.
Thank you to our Event Sponsors: Yellow Pages Canada, the AstraZeneca Young Health Program, the Mental Health Commission of Canada, TELUS and Canadian Tire Jumpstart.
The World's Largest Sandbox was generously built by the United Brotherhood of Carpenters and Joiners Local 93 and Karson Aggregates with a raised sandbox component built by the Smilezone Foundation. Thanks to McDonald's Canada who provided healthy snacks at the event.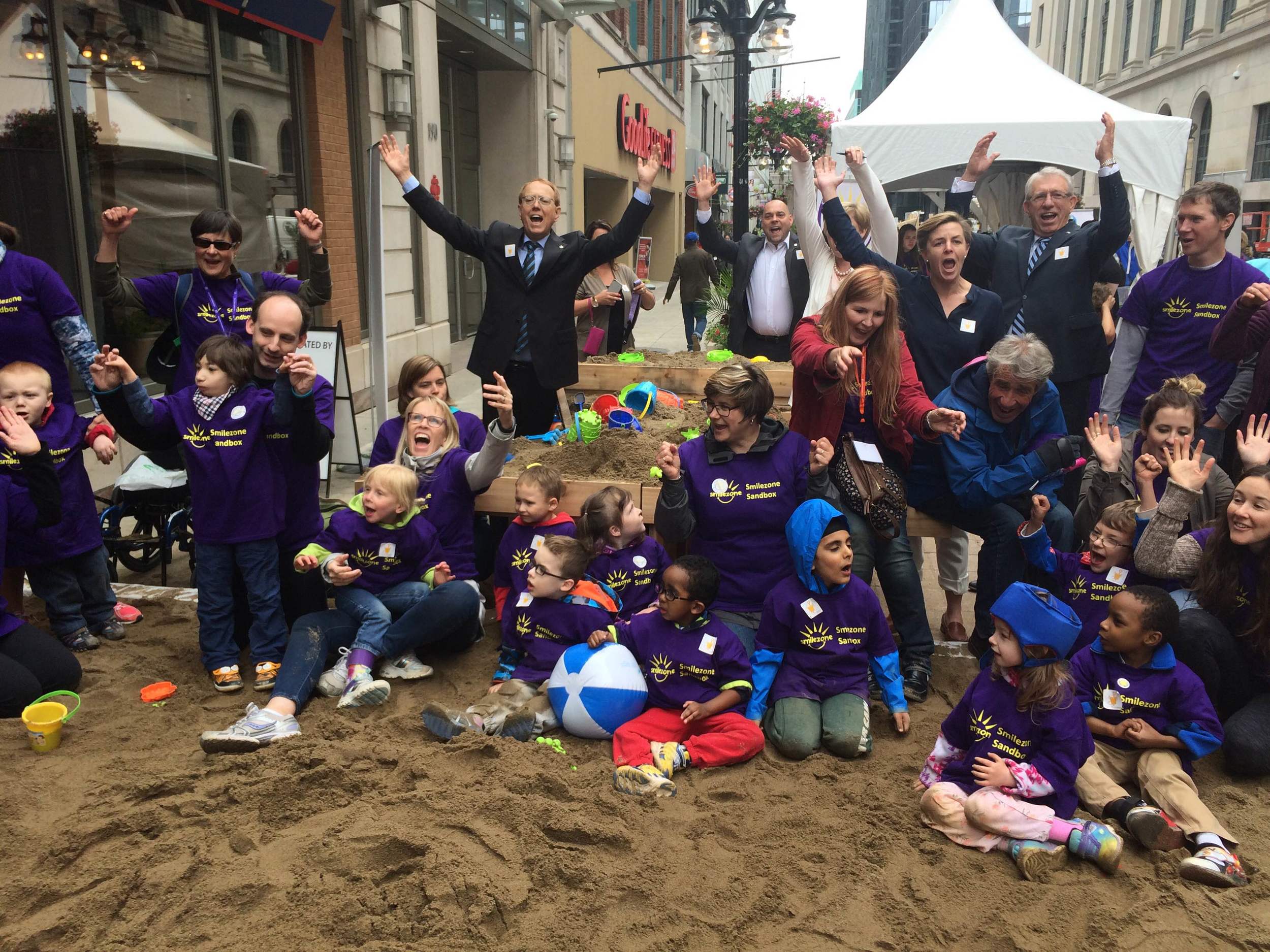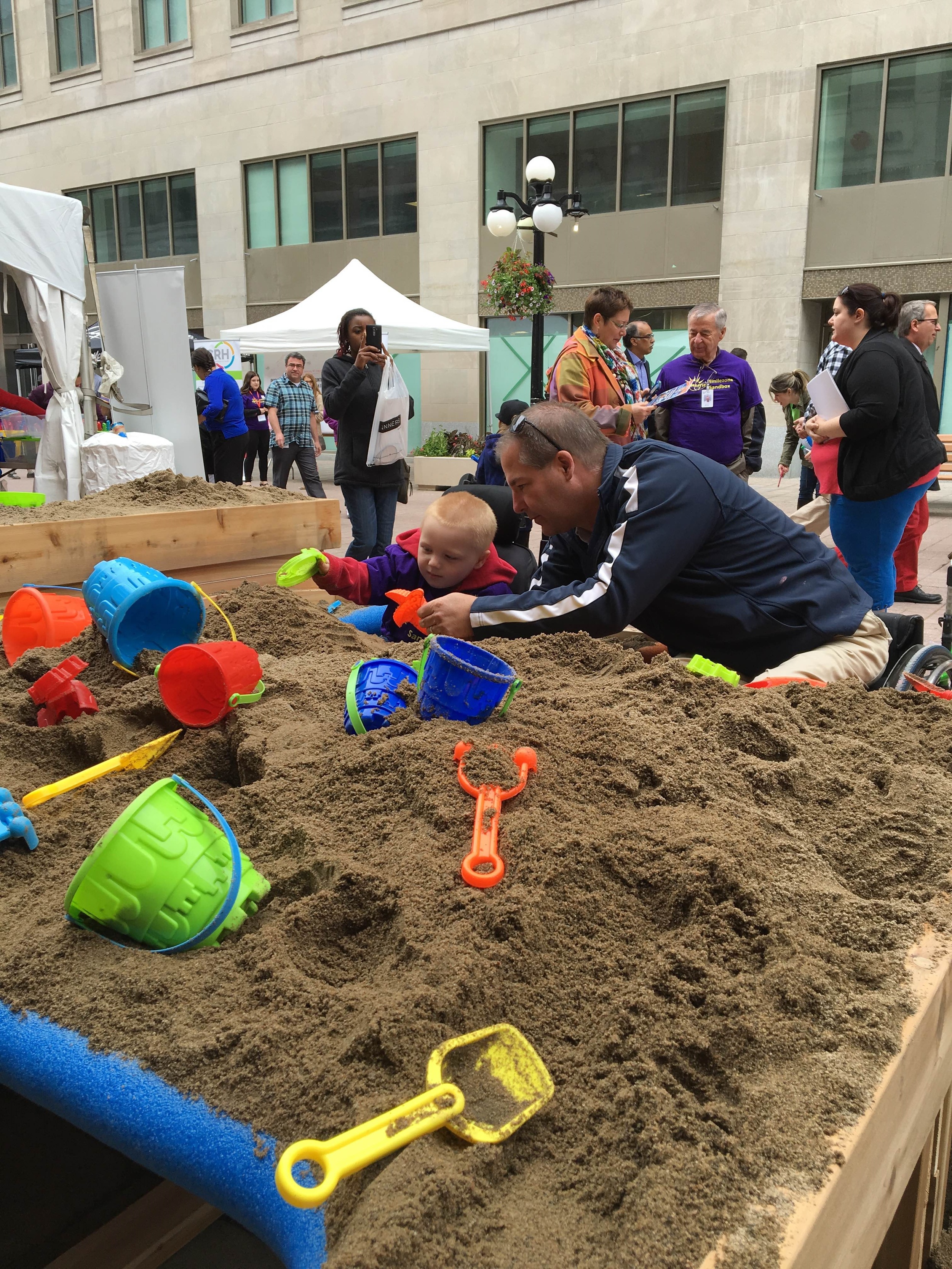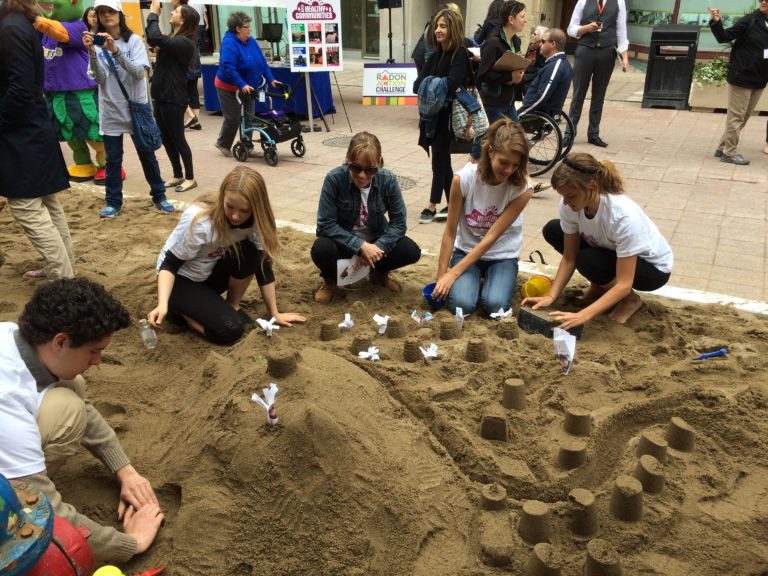 Adobe Spark video produced by board member Donna Lindell and her 11-year-old son, Jon.
For more information about the World's Largest Sandbox, click here.
Visit our Storify page for more photos and social media highlights.